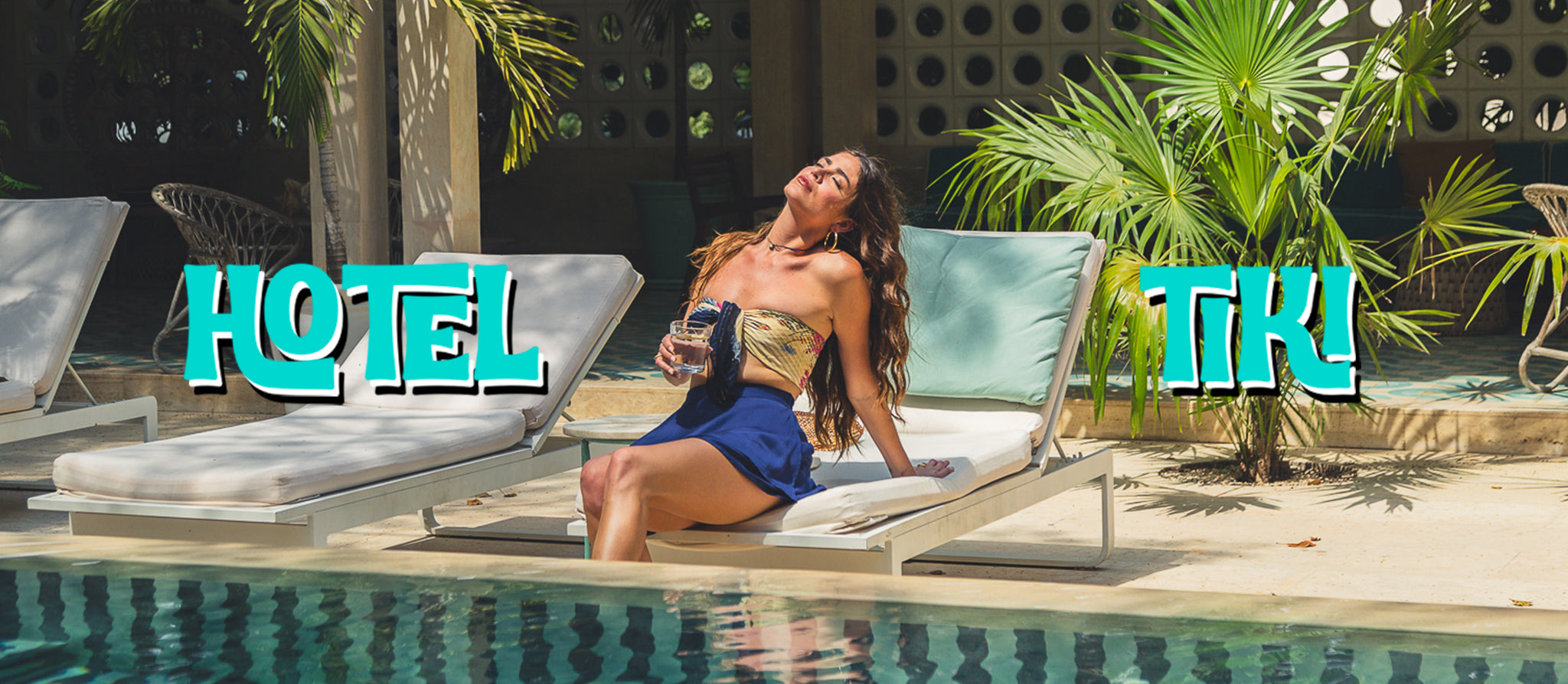 Palm fronds under the sun, art deco vibes and cocktails by the pool - welcome to Hotel Tiki.

Shot in a stunning mid-century boutique hotel in Tulum, this special range brings together the nostalgia of a retro summer holiday with a luxe escape to a tropical oasis.

Colourful days in the sun's rays, escape the ordinary with Hotel Tiki.


Muse: Tamara Dominic 
Photography: Yana Dales
Assistant: Daylee Gooderham
Hair & Makeup: Lucia Gomez Fuente 
Location: Hotel Tiki Tiki